EDIT MAIN
NEWS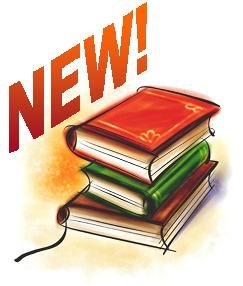 Click on the MackinVIA icon to access ebooks and audiobooks available free through the end of the school year.
When prompted, use your Google login.
Please watch the following video for additional information or contact Mrs. Daniels for assistance. (start watching at the 36 second mark)
MackinVIA: Reader Demo
These MackinVIA digital resources are being made available to Valley High School students and teachers at no cost to the school through a pilot program through META Solutions. Mrs. Daniels will be asking for input on using MackinVIA the week of May 10 to determine if the library needs to seek funding to continue and expand this digital platform in the fall.
"FIRST CHAPTER FRIDAYS"
Watch this video for information about First Chapter Fridays.
Introduction video: First Chapter Fridays
The Betrothed - Kiera Cass FCF
The Story of Baseball in 100 Photographs
Google Classroom Book Club
If you would like to join, please use the following code:
po6fvdt
Book Club meetings: Fridays @10:30am via Google Meet
LIBRARY BINGO-
Read books, magazines, and provide book reviews to check off boxes on your Bingo card. Books must be checked out from the VHS library.
Prizes: drawings will be held for gift cards.
Quick Links
PARENTS
Are you looking for reliable electronic resources to support your child's learning?
We have the perfect resource for you: INFOhiowww.infohio.org
INFOhio is Ohio's PreK -12 digital library. You will find high quality digital content to assist not only your child but you as well.
Check out the Parent Tools link at https://infohio.org/parents
If you have any questions or need a username and password, please contact me at karrie.daniels@valleyls.org